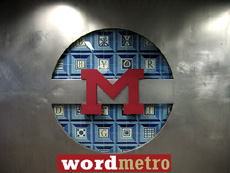 For your fiction or nonfiction book, business writing, website, social media, article or academic paper, we offer the following editorial services.
The Big Picture
Developmental editing/project coordination – the concept, plan, and process of your project from beginning to end, whatever it is, and whether you've started or not. Consulting, coaching, or for example in the case of a website or book, conceptualizing and planning.
The Big Review
Substantive or content editing – Ensuring that your text is readable, the manuscript's structure and organization are sound and logical, and the content flows with good order and clear transitions.
The Big Polish
Copyediting – Checking for consistency in tone, focus, and style and correcting sentence structure problems, thought order, word usage, and major grammar errors.
The Big Finish
Proofreading – Fine tuning, double checking grammar, spelling, punctuation, style and proper noun consistency, and catching any errors otherwise missed along the way.
Please see the contact page to send two or three sample pages of your project for a cost estimate.
We specialize in general topic, business, and creative content; for scientific, medical or highly technical projects, we can provide proofreading and review for layperson readability.